Cecile Tardent was the great granddaughter of Louis Vincent, the Chabag colony founder. Her parents Victorine and David were cousins, children of Charles and Samuel, Louis Vincents sons, both practising viticulturalists in and around Chabag, today part of Ukraine. Charles published several interesting works on viticulture, Samuel developed a successful estate with vines, and orchards.
Today, offspring of the Ukrainian/Russian branch of the Tardents live in Moscow.(Chabag was part of Russia in the 19th century) As well as descendants of Cecile, the progeny of Antoinette Virginie Tardent, granddaughter of Louis Vincent who married Leon Schanzer. Leon was a Viennese chemical engineer who became a winemaker of Odessa.
This is a photo of Cecile Tardent (1871-1964) (14.144 Inventaire Genealogique Des Tardent). She married Konstantin Nikolaevich Alexandrovich, College Assessor, the clerk's office of the Sevastopol port.
Cecile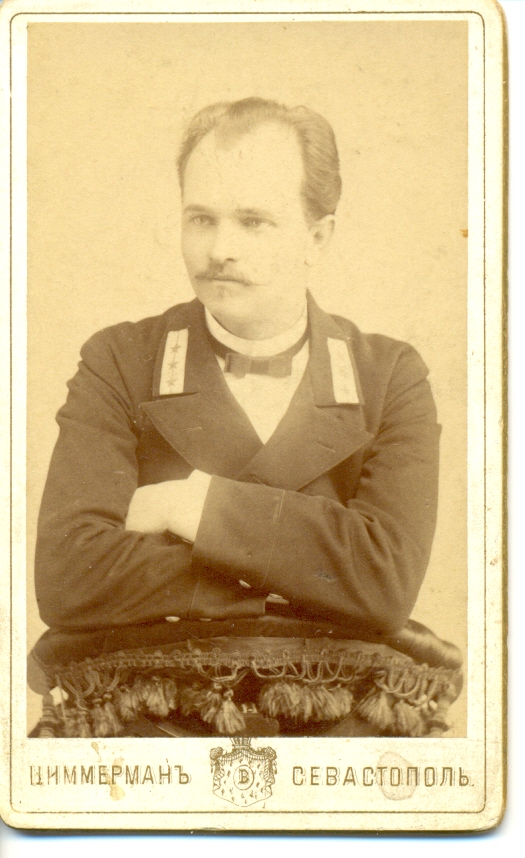 Konstantin Nikolaevich